Feature Writing
Profiles
Web Content
Press Releases
Brochures
Newsletters
Speeches
Ghostwriting
White Papers
as seen in:





A proud member of:

inform, Entertain and Inspire

In a world of shrinking attention spans, author and freelance writer Christina Friedrichsen realizes that the need to reach readers with writing that is creative, clever and clear has never been greater.
Whether it is a feature story for a magazine, a company brochure or a press release announcing a new product, Christina Friedrichsen will inform, entertain and inspire with words that always keep the readers' experience in mind.
About christina friedrichsen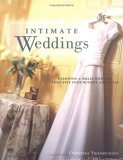 Christina Friedrichsen is the author of INTIMATE WEDDINGS:  Planning a Small Wedding that Fits Your Budget and Style. (North Light Books, 2004) Her work has been published in The Globe & Mail, CanadianLiving.com, The Montreal Gazette, The Windsor Star, Canadian Homes and Cottages, The Canadian Writer's Guide, Business Edge Magazine and many more. Her work has also been featured on CBC Radio's First Person Singular, as well as CBC's Outfront. She has also recorded several short documentaries for local CBC Radio. She has a B.A. in English literature from the University of Windsor and worked as editor of a community newspaper before pursuing a career in freelance writing. She resides near London, Ontario with her husband and two daughters.